The Time Travellers Wife
Recently I have been reading the acclaimed best selling novel; The Time Travellers Wife, not the normal genre of books I am used to reading, but after seeing a preview of the film in June I just had to hunt down the book and get reading before the film screened in August.
It took me a while, but I managed to successfully complete the book shortly after the film was released, and enjoyed it greatly. I really emphasised with the characters, and was taken away on the journey portrayed in the book of Henry and Clare's lives together, a thoroughly intriguing story, and an emotional outcome, I am not afraid of telling you I shed a tear or two.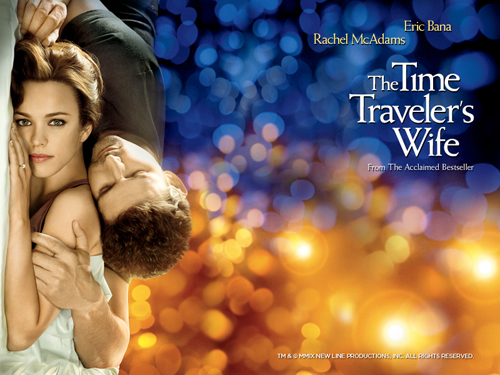 It was my time to watch the film with the novel read, and dutifully handed to my wife, so last night I went to my local cinema to see my much anticipated movie. The Time Traveller's Wife is a science fiction film without the science fiction, though unlike the book there were no other character developments apart from the main two; Henry and Clare, and the changes to vital aspects of the original book were somewhat distracting, like the book it doesn't get bogged down in the whys and wherefores of time travel, but it has fun with the inherent paradoxes and ironies, while the common-room philosophising isn't given any more prominence than the issue of how to find clothes when you appear naked in the street in the middle of the night. However, I am glad I saw the film, and whilst I was always one step ahead of the film having read the book, enjoyed it very much.
Well worth seeing, but I do suggest reading the book, whether it be before or after the film.
Posted On: Wednesday, September 2nd, 2009 @ 6:12 pm by Ian Tearle
---
There are no comments on this entry. You should add one below.